NEXT MEETING IS March 5 AT 6:30 P.M.
First Congregational Church – Bring a friend!
Anything You Can Do, I Can Do Better:
Battle Creek AAUW Celebrates Women Taking the Lead in Politics
            March is Women's History Month and the AAUW of Battle Creek branch wishes to celebrate the women in Battle Creek and Calhoun County who serve their community by running for and serving in public office. The monthly program meeting for the Battle Creek Branch takes place Monday, March 5, 2018 at 6:30 p.m. at First Congregational Church. Invited guest panelists include the women who serve on the Battle Creek City Commission, the Calhoun County Board of Commissioners, and as Circuit Court Judges. In addition the sorority Delta Sigma Theta, BC Alumnae Chapter is also attending. Fully one quarter of their membership serves as elected officials of the city, county, and area school boards. It takes a lot of time and energy to run for and serve as a public official and our members are looking forward to
hearing stories of these women's challenges and rewards of serving the public.
The meeting is open to the public, light refreshments are served, and the
opportunity to register to vote will be available.
                  Battle Creek AAUW Branch is celebrating one hundred years as a branch in Battle Creek. The branch is establishing two project funds at Battle Creek Community Foundation. The first fund was established to support women entering the workforce in non-traditional occupations by providing material and certification funding. It can be found at: www.bccfoundation.org/specialscholar­ships
The second project fund is to celebrate the branch's 100 year legacy with the funds raised to go towards an art piece at Kellogg Community College as a legacy gift from the branch to the community of Battle Creek. In addition, funds raised will help defray costs of organizing and digitizing the archives of the branch, and establishing on-going leadership programs at KCC. That fund can be found at: http://www.bccfoundation.org/giving/AAUW-Centennial
For more information about the AAUW Battle Creek branch monthly meetings,
please call 963-0722.
BAG SALE!!!
USED BOOK SALE 2018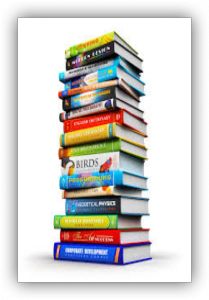 Wednesday, February 14 10 a.m. – 3 p.m. and Saturday, February 17  – $5 bag sale
Wednesday, February 21 10 a.m. – 3 p.m. FREE BOOKS FOR CHARITIES
Saturday, February 17  10 a.m. – 3 p.m. – Free Book Giveaway Anyone

Support Scholarships for Women!
We are located in Downtown Battle Creek! Look for the Blue Roof Building! Tower 3 – Riverwalk
One Riverwalk Centre – Tower III • 34 West Jackson Street • Battle Creek, MI  49017
We are on the lower level, below the Battle Creek Chamber of Commerce
Statement of Diversity
AAUW of Battle Creek values and seeks a diverse membership. Diversity encompasses acceptance and respect and recognizes that each individual is unique.  It means there shall be no barriers to full participation on the basis of gender, race, creed, age, sexual orientation, ethnicity, disability or socio-economic status.
AAUW Mission Statement
The American Association of University Women advances equity for women and girls through advocacy, education, philanthropy, and research.